Buddycom Supports Deskless Workers with 18-gram Jabra Perform 45 Headsets
Science Arts, Inc. (Location: Shinjuku-Ward, Tokyo, CEO, Hidekazu Hiraoka) announced that Buddycom, a live communication platform connecting the deskless workforce, will include the Jabra perform 45, headsets developed and distributed by GN Audio Japan, Ltd. as a new peripheral product line from December 21, 2022. By supporting global standard peripherals, we will continue to strive to ensure that our customers can use Buddycom with high reliability.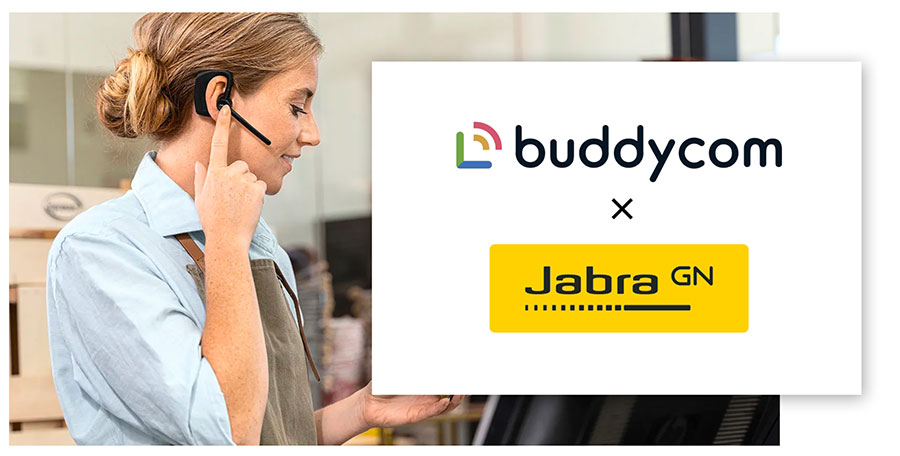 [Scenarios]
The following users should give it a try.
・If you want to use Buddycom in style when serving customers in shops
・If you want to use Buddycom in a nursing home without worrying about the earpiece microphone cord
・If you want to use Buddycom fully wireless in noisy environments in manufacturing, construction and infrastructure industries.
[Features]
・Lightweight and compact design weighing only 18g.
・IP54 dust and water-resistant performance
・Ultra-noise cancelling microphone for clear, crisp conversations
・PTT functionality for seamless communication anywhere
・Easy-to-use and intuitive operation
・Long-lasting battery life and autonomy (up to 20 hours with PTT, 8 hours wireless, 100 m/300 ft). (Compatible with universal USB-C chargers and 5-bay charging cradle.)
・Instant audio mute with moveable boom arm
Key Features
1. You can store raw data from the field exchange with Buddycom in Dropbox for use by both parties. All of your information can be managed in one place in Dropbox. Buddycom playback is still possible.
2. Buddycom group and site interactions are linked to the Dropbox folder, so you can have a look at each group's interactions.
3. Dropbox's shared links make it easy to share video footage, images, audio, and text from the field.
[Endorsement from Yasushi Ando, CEO of GN Audio Japan]
We are delighted that Science Arts' Buddycom is supporting Jabra perform 45. For many years, Jabra has been developing and distributing headsets, speakerphones and webcams as communication tools, offering high-performance products for different needs. The Perform line of headsets is designed to help digitally transform industries and work environments where a lack of technology makes it difficult to improve operational efficiency. We hope that by supporting "Jabra perform 45", the first in the Perform series, Buddycom will help realize productivity and performance improvement and contribute to the expansion of the Japanese market.
About Jabra Perform 45
GN Audio A/S (headquartered in Copenhagen, Denmark), the company behind the Jabra headset brand, has launched the Jabra perform 45. It is part of the "Jabra Perform" series, a brand that was developed and is marketed by GN Audio, Inc. The Jabra Perform 45 offers a push-to-talk (PTT) walkie-talkie style of calling with a minimum of button presses and fast access. With the PPT (push-to-talk) feature directly attached to the headset, you can take a call in an emergency with one touch, allowing employees to respond instantly, wherever they are.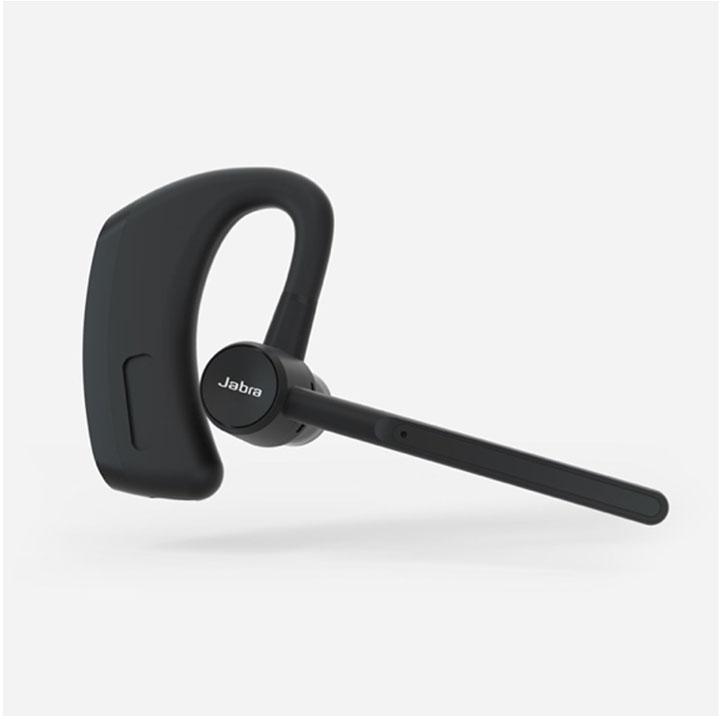 High-performance ultra-noise cancelling microphones for high-noise environments such as construction sites and truck driving reduce background noise up to 80% during conversations. This lightweight PTT headset can be worn on either ear and weighs only 18 grams.
About Buddycom
Buddycom uses Internet communication networks (4G, 5G, Wi-Fi) to create a live communication platform that connects deskless workers.
It is a service that enables simultaneous communication with multiple people, like a transceiver or radio, by installing an app on a smartphone or tablet.
AI-powered digital assistants are available for communication, in addition to voice, text chat, video, and location (IoT). It is used to communicate in a variety of industries, including airlines, railroads, construction, welfare facilities, and distribution.
About Science Arts Inc
With a mission to "connect people around the world gracefully," Science Arts offers Buddycom, a live communication platform that connects deskless workers.
Buddycom is a horizontal x SaaS application that leverages location, AI, and more to enable new team communications at mission-critical sites across all industries, and is already used by more than 600 customers in the field, providing not only audio, but also text, images, and video.