Buddycom Selected for AEON Retail's AI Camera Notification System for Customer Care,Use Smartstore Sransformation Accelerated in Retail DX
Science Arts, Inc. is pleased to announce that its futuristic team communication system, Buddycom, has been adopted by Aeon Retail Co., Ltd. (hereinafter referred to as Aeon Retail) as a mechanism for employee notification from AI cameras working to turn Aeon Retail's stores into smartstores.
At Aeon Retail, Buddycom is used for real-time communication among employees. ※1
Currently, Buddycom is connected to an AI Camera and Buddycom can get notifications from the AI Camera. With this connection, the AI Camera is added to the communication between employees. The AI Camera is able to identify which customers need to be served by voice, just like a person.
Upon receiving the notification, the employee communicates with other employees on Buddycom and rushes to the sales floor to provide customer service.
Image of the linkage between the AI Camera and Buddycom
1, AI cameras detect customers needing assistance and notify staff to ensure a smooth experience
2, Reduce employee stress with AI-based age estimation and automated alerts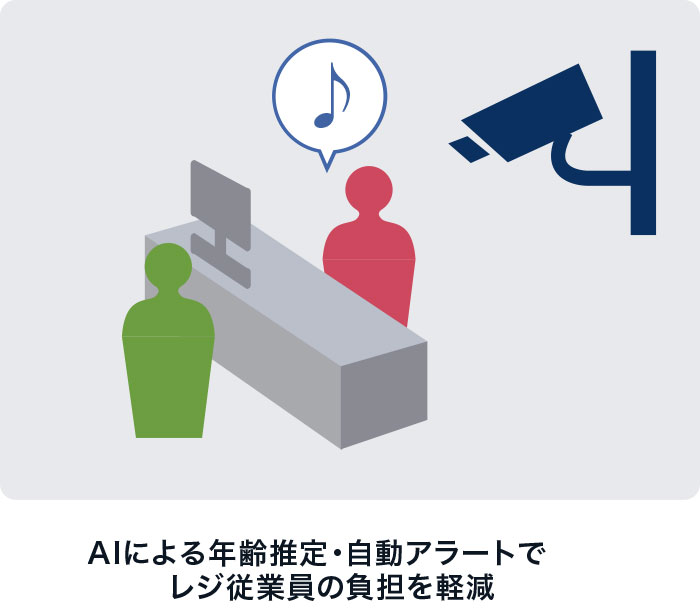 3, Analyze AI camera alerts and related conversation content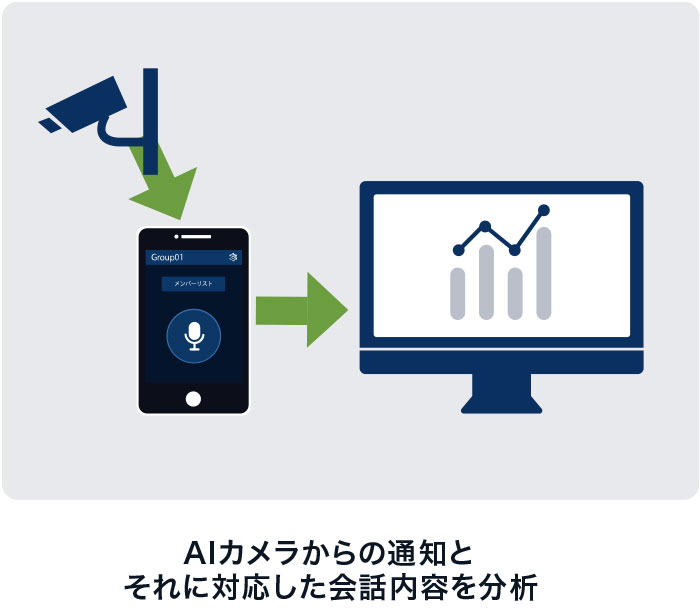 The system is scheduled to be introduced in about 80 stores in a phased process, starting with the newly opened "AEON Style Kawaguchi" (Kawaguchi City, Saitama Prefecture).
Benefits of Notifying with Buddycom
. For immediate notification, AI cameras alert staff in real time, eliminating the need to use a smartphone to verify content.
. Employees can be notified simultaneously at designated points of sale based on the content of the notification.
. Upon notification, staff can have real-time conversations and decide which staff member will serve customers.
Buddycom can share video analysis content from surveillance cameras, drones and robots, as well as anomalies detected by various sensors, 'instantly' and 'simultaneously' to all involved personnel.
By proposing a new form of information sharing that goes beyond traditional voice and video communication, Buddycom will contribute to the promotion of on-site DX by integrating with various solutions.